My favorite 4-letter word in the English language next to "food" is "sale". And my favorite part of the year next to Christmas is the end of every season when American Rag Cie has their sale. Now, I love the inventory at American Rag, but I loathe the price point. C'mon, $255 for a Helmut Lang dress shirt? $185 for an Engineered Garments flannel? Disgusting! But that is the beauty of the end of season sale! Sure, it's slim pickings, but I usually get lucky because I have a large frame and the larger sizes are in stock; the majority of American Rag's shoppers subscribe to the Dior/Slimane stick-thin diet weigh around 60 lbs. The sale starts off with 30% off (meh) then it goes to 50% off (getting better), then finally 75% off (time to strike!) with random articles costing $5-$10! Booyahkasha!
The land of legend.

75% off...better than 50% off!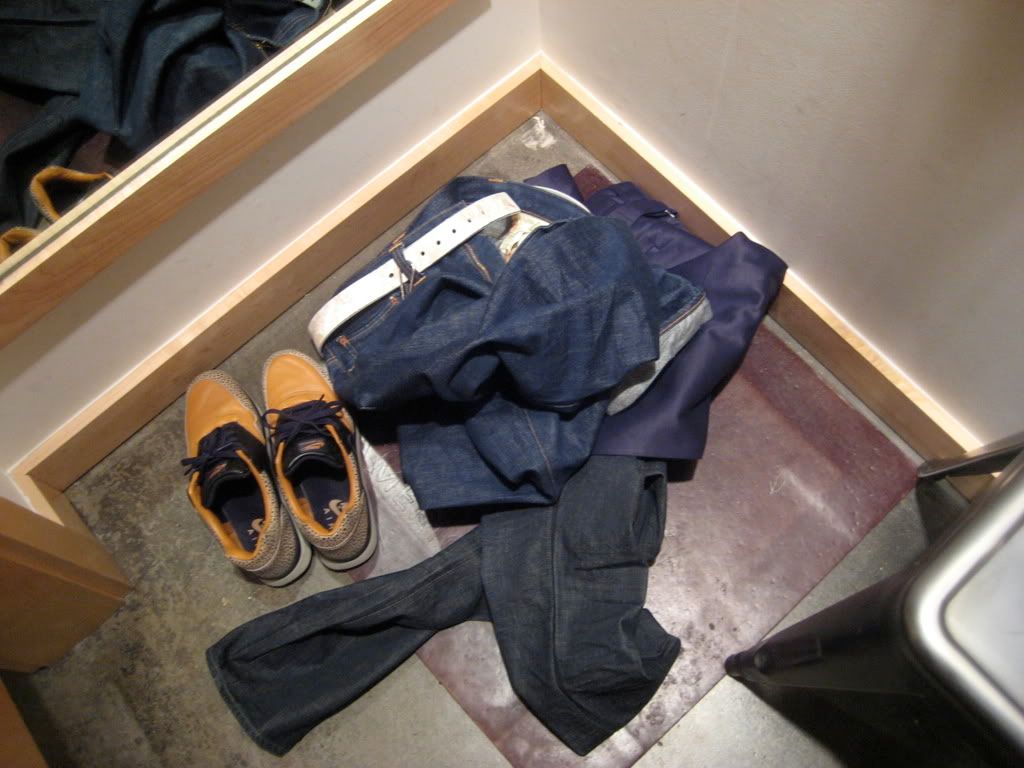 The cutting room floor.
Speaking of sale > food...back in '04 when I was at UCLA, the OG colorway of the Nike Air Max 95s were re-released. Being my favorite shoe of all time (at that time) compounded with me not making enough money at the campus coffee shop, I was compelled to spend the grocery money that my parents gave me to buy these magical shoes. Needless to say, I was extremely hungry for 2 weeks. Thank God for dorm buddies.
Hum dee dum dee dum...walking down the street...doo doo doo...ANOTHER SALE? Union LA is just as bad as American Rag (as far as the love:hate ratio goes) but their stock is entirely different...straight streetwear (I am beginning to hate that term), focusing on Japanese labels. 50% off...not too shabby. But if you are asking for $258 for a Neighborhood ulility shirt or close to $500 for a pair of Visvim elk-skin moccasins, you better be buying me a fancy dinner with each purchase! I'm not made of money! But if I was, I don't think I would be able to spend myself. Wouldn't that be like, cutting off your finger and giving it away? Ewwww.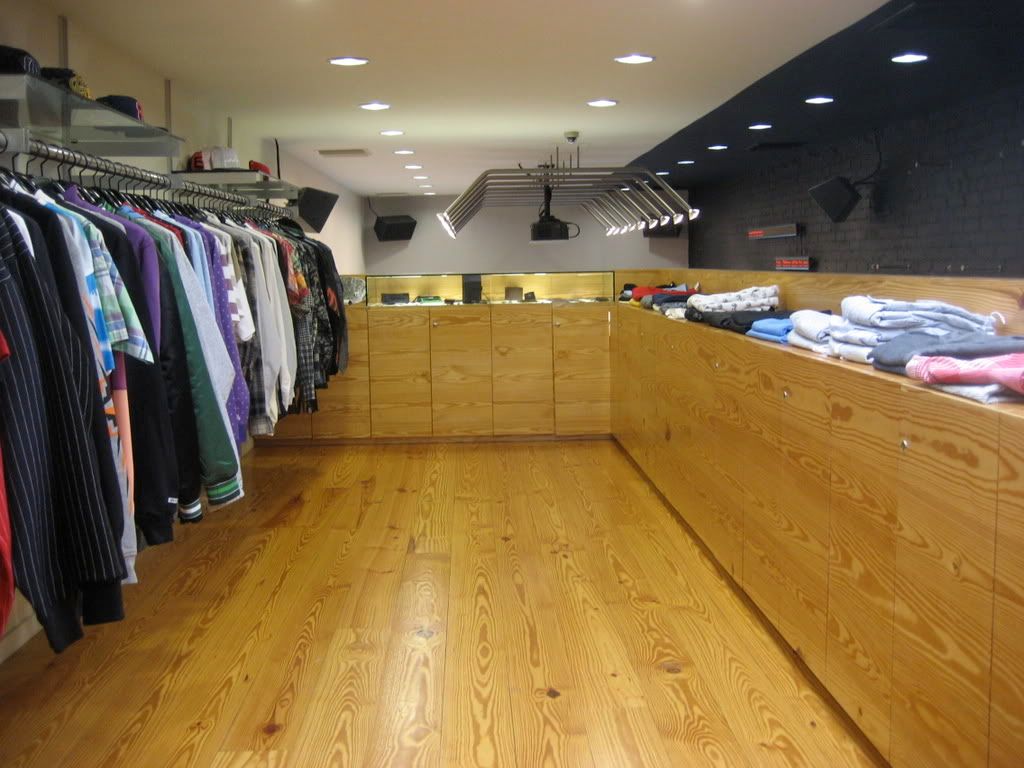 The sale floor. I'm afraid to look at the prices at the floor below =(